Toyota's push into hydrogen mobility will be boosted later this year with the launch of the second-generation Mirai sedan in Europe, North America and Japan, but a confirmation for Australia is still forthcoming.
Shown again at the Brussels motor show after making its debut at last year's Tokyo motor show, the Mirai concept sports three tanks of hydrogen to boost driving range to around 500km.
Drive is sent to the rear axle, though exact power and torque figures are still unknown.
Toyota Australia also has its hand firmly in the air for the new Mirai, but only if the local refuelling infrastructure can advance far enough to justify bringing the sedan here.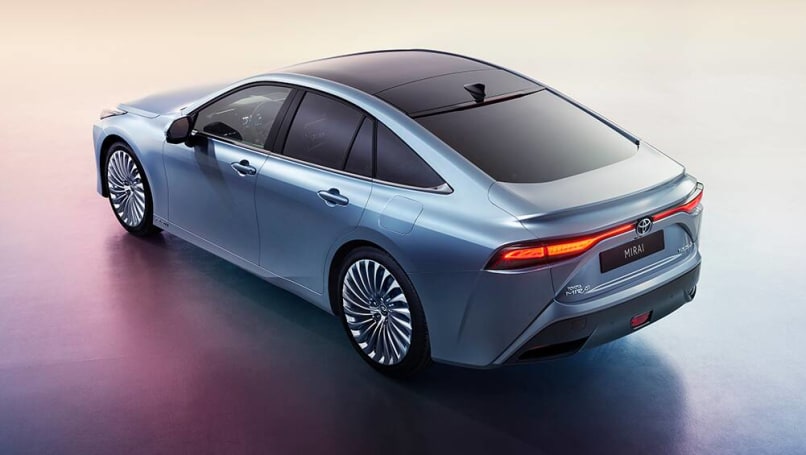 As it stands, Toyota is pushing awareness of hydrogen fuel-celled electric vehicles in Australia by touring the first-gen Mirai around the country alongside a mobile refuelling station.
Hyundai Australia is also pushing into the hydrogen space with its Nexo SUV, of which a fleet of have already been snapped up by the ACT government.
As before, the Mirai shown in Brussels sports 20-inch wheel, a 12.3-inch multimedia display and five seats (up from the current nameplate's four).
Toyota Mirai chief engineer Yoshikazu Tanaka said: "We have pursued the goal of making a car that customers will feel they want to drive all the time, a car that has an emotional and attractive design and the kind of dynamic and responsive performance that can bring a smile to the driver's face.
"I want customers to say 'I chose the Mirai not just because it's an FCEV, but because I simply wanted this car; it just happens to be an FCEV'. We will continue our development work focusing on that feeling, and we hope that the new Mirai, we will be a leader in helping realise a hydrogen energy society," he said.
Inside, top-spec vehicles make use of a 9.0-inch touchscreen multimedia unit, home to both Apple CarPlay and Android Auto, while a redesigned interior is meant to make driver and passenger feel like they're in a more modern feeling vehicle, rather than a traditional workhorse.